十一年优秀供应商
深圳市百盛新纪元半导体有限公司 (简称:百盛新纪元半导体) 始创于2006年, 注册资金100万。 是一家专业生产销售和提供配套服务的综合性公司,公司拥有强大的技术支持和完善的售后服务。一度被评为【深圳市优秀半导体供应商】【工厂优质配套服务商】.
我们公司销售代理台湾天钰,台湾远翔,纳芯威等品牌电源芯片,始终如一坚守销售电源行业及其周边相关IC:AC-DC,DC-DC,MOS,LDO等。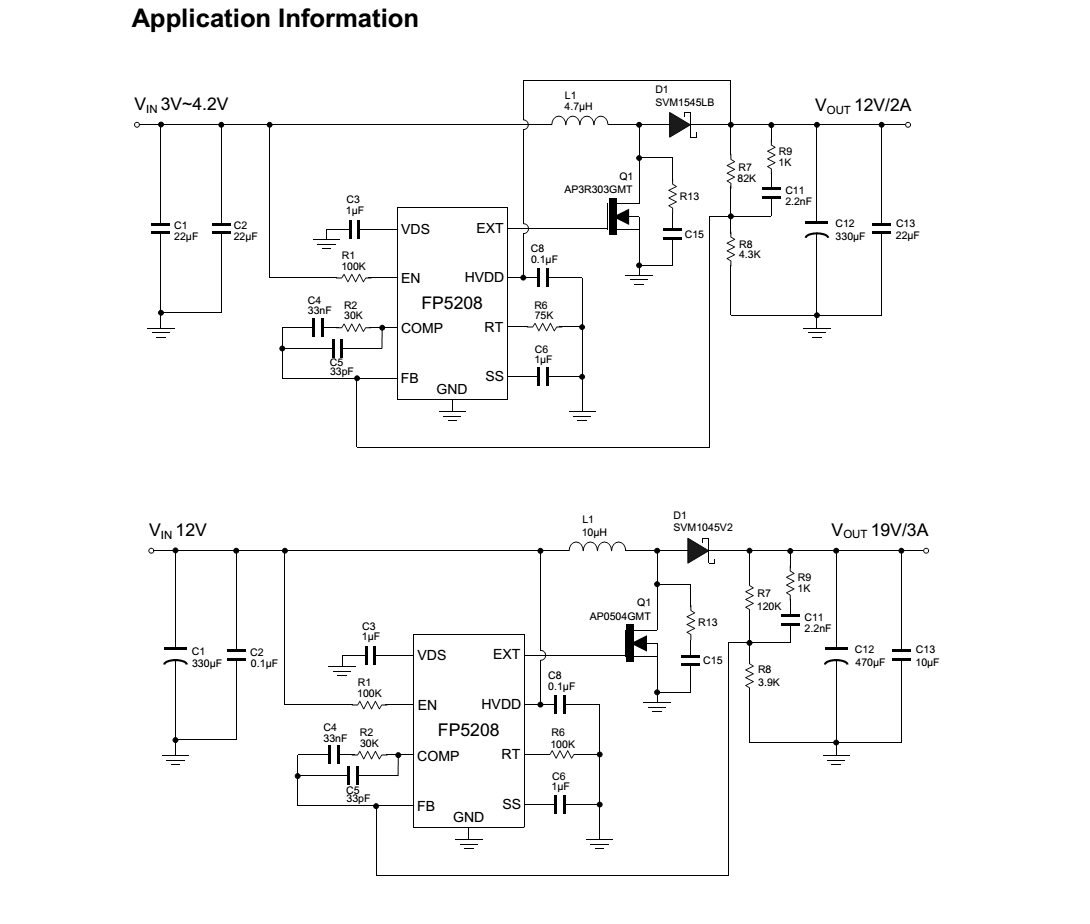 3.0V~4.2V锂电池升压12V2A,FP5208
详情
The FP5208, FP5208A and FP5208B are boost topology switching regulator for wide operating
voltage applications. They provide built-in gate driver pin for driving external N-MOSFET. The
non-inverting input of error amplifier connects to a 0.6V precision reference voltage. They have
programmable soft start time set by external capacitors. FP5208 and FP5208B have programmable
frequency set by external resistors. FP5208A and FP5208B have programmable current detection and
over current protection set by external resistors.
The FP5208A and FP5208B are available in the small footprint DFN-12L package to fit in
space-saving PCB layout for application fields.
Features
 Wide Supply Voltage Operating Range: 2.5V to 24V
 Precision Feedback Reference Voltage: 0.6V (±2%)
 Shutdown Current: <1μA
 Internal Fixed PWM Frequency: 200KHz / FP5208A
 Programmable PWM Frequency: 100KHz~1 000KHz / FP5208, FP5208B
 Programmable Soft Start Function (SS)
 Light Load Detection / FP5208A, FP5208B
 Programmable Over Current Protection (OCP) / FP5208A, FP5208B
 Over Temperature Protection (OTP)
 Package: SOP-8L(EP) / FP5208, DFN-12L / FP5208A, FP5208B
Applications
 Chargers
 LCD Displays
 Handheld Devices
 Portable Products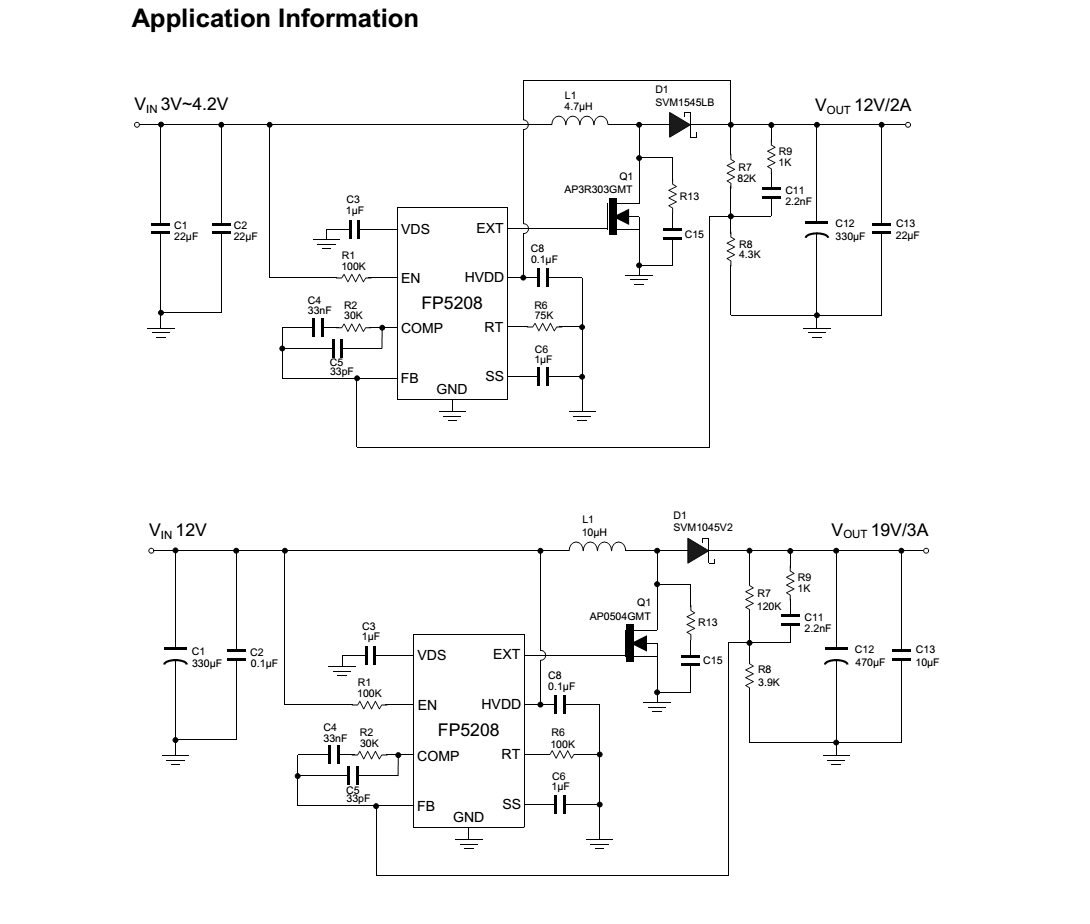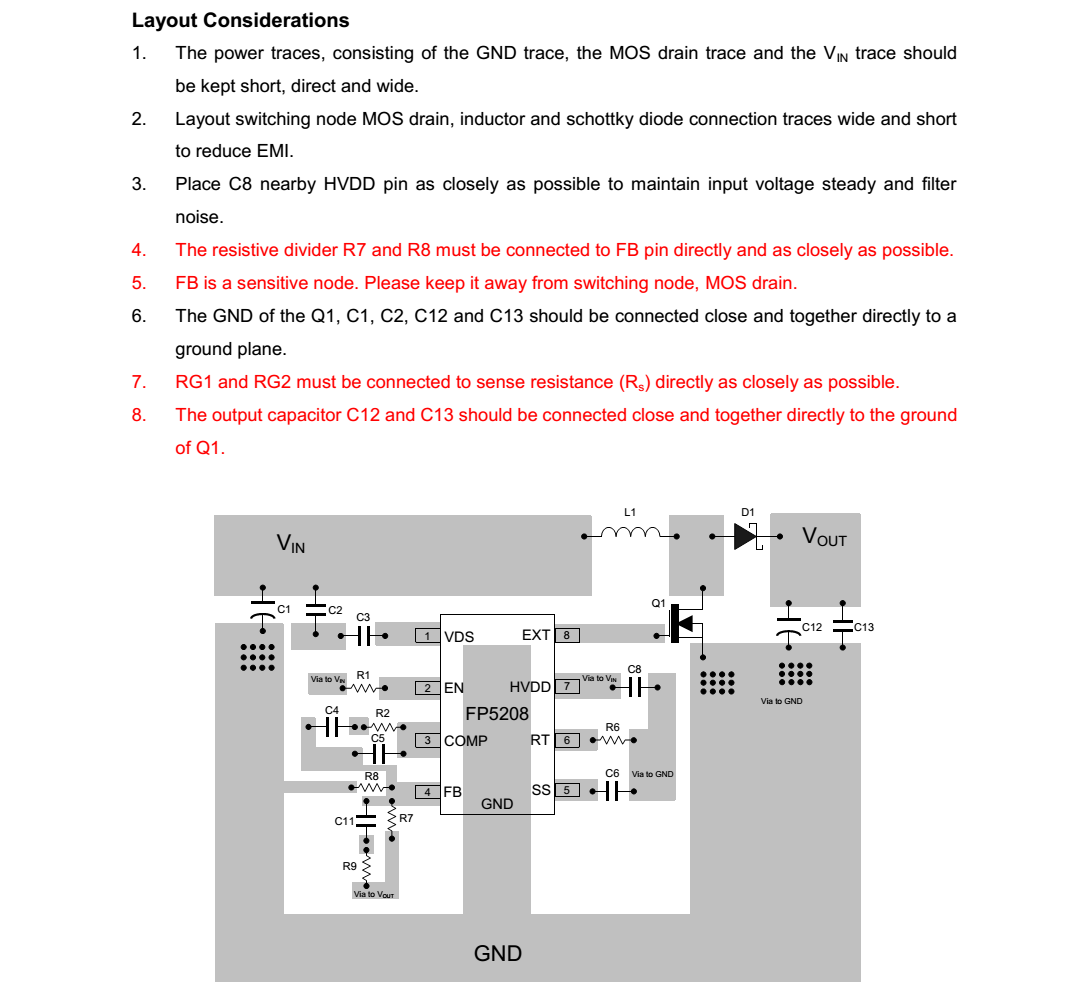 联系我们(公司至今已销售IC十二年)

深圳市百盛新纪元半导体有限公司
郑琼锋

2851339685


18948314942 / 0755-6130 3950

邮箱:xiaofeng@szparkson.net

公司:深圳市福田区华强北赛格广场38楼3807A
Update Required
To play the media you will need to either update your browser to a recent version or update your
Flash plugin
.